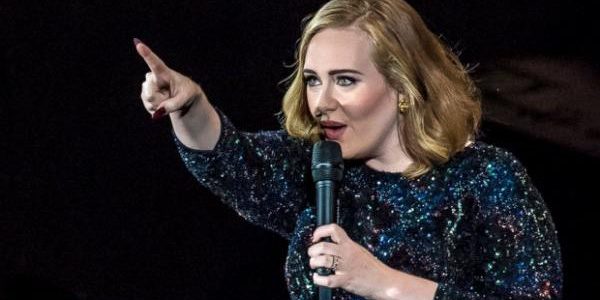 Adele started a world tour in Belfast, the capital of Northern Ireland on February 29. While playing to a Leap Day tradition, she urged a woman to propose to her boyfriend on the stage in front of the numerous concert goers. Going by the old Irish tradition, on Leap Day, women can propose to men. When the singer invited the hopeful ladies to the stage to enact the live proposal on Leap Day, Hayley Consuegra was singled by the songstress. The very first attempt of the singer's search for a woman who was engagement-ready was a bust.
The second woman who was invited to the stage was Hayley and she quickly fulfilled the dreams of Adele of a Leap Day engagement in real life. Hayley called out for her boyfriend, Neil, who was left in the throes of the concert attendees. Hayley explained she already proposed to him before the show and that she was ready to do the same once again. Neil had not responded to Hayley's proposal earlier with yes, but said t
hat he may accept it in a little while, she added. Adele told Neil that he need to say yes and he smiled sheepishly from the arena floor. Some of her fans started booing and she called to him saying he has to say yes.
Usually, Adele's popular actions have led to more breakups than proposals. The singer wasn't going to continue with the show without at least a single Leap Day engagement and after rousing 11,000 audiences to chant "Come on, Neil!". She was literally jumping up and down in her Burberry sequined gown customized for her. Neil offered a big yes, shaking his head so that his bride-to-be and the singer could see the sounds of applause and cheers of the crowd. Finally, Adele got a hug from the singer, who threatened to put him on the cover of the tour DVD if he did not get married to Hayley.